Cleat
---
An open, flexible system for organizing and using everyday kitchen tools and spices. Utilizing a french cleat, cutting boards can be securely hung in place on a wall, but easily removed with one hand for food preparation. Spice racks also rest on the cleat keeping all useful items nearby. We think it best for open kitchens as it prioritizes functionality and ease of use while still maintaining an attractive aesthetic.
Cleat is highly configurable and able to fit any space. The simplest set includes a cleat with inlaid magnets for knives and a cutting board, while a fuller order could be any number of cleats, cutting boards and spice racks.
---
Dimensions
Cleat: 20 x 2 x 1
Cutting board:
12-14 x 8 x 1
Spice racks vary in size
Wood
Red Oak (pictured)
Ash
Inquire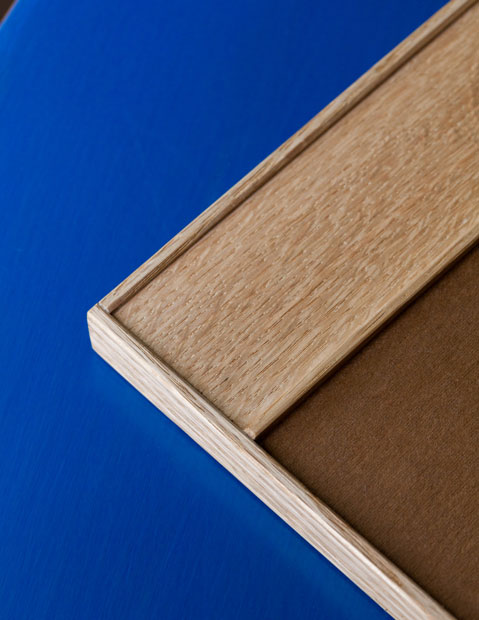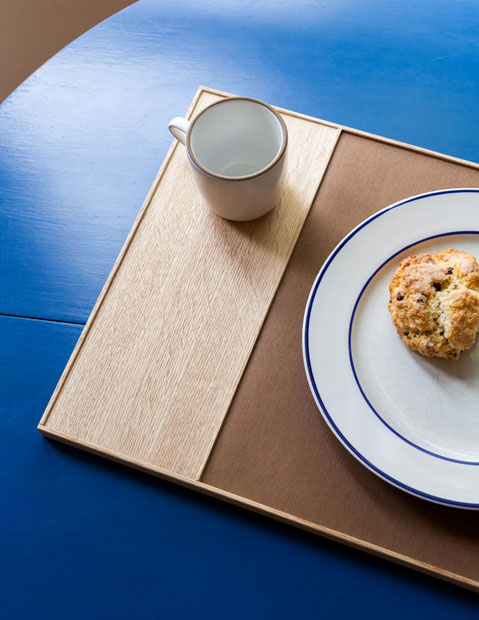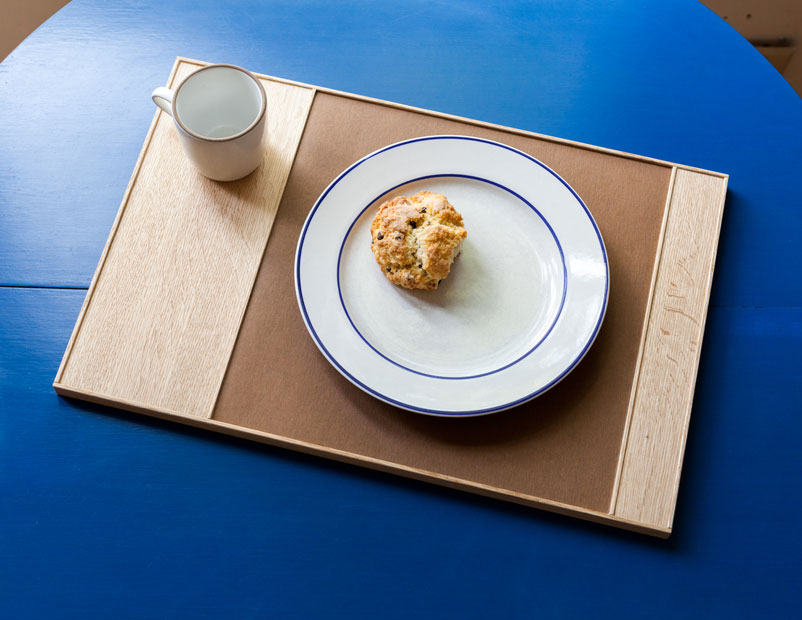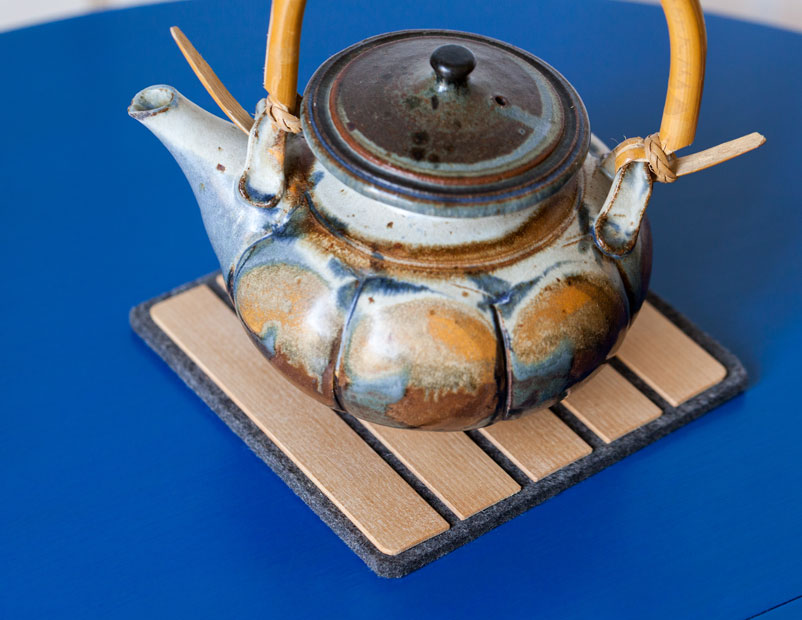 Tray and Trivet
---
Two products for the kitchen:
A tray to take food throughout the home. One side is for a drink and the other for utensils. The primary surface, available in multiple colors, is washable paper, waxed and rugged.
The trivet is made of thinly cut shop veneer cut into sticks and laid over thick 10 millimeter felt from Germany. Felt side down, it won't scratch a dining table surface.
---
Dimensions
Tray: 20 x 15
Trivet: 7 x 7
Wood
Red Oak (pictured)
Walnut
White Oak
Inquire