Coat Rack
---
Envisioned after a winter in Pennsylvania where coats were big and space hard to come by, this coat rack uses sliding dovetail joinery to avoid overcrowded hangers.
Each peg in this coat rack is free and independent on the rack; each is able to slide left or right without losing strength or hold vertically. This unique system allows a flexible arrangement of pegs for various sized objects and accoutrements. Extra space can be made for backpacks, winter coats and purses, while scarves and light jackets etc. can be efficiently stored closer together.
---
Wood
Red Oak
Maple
Douglas Fir
Walnut
Inquire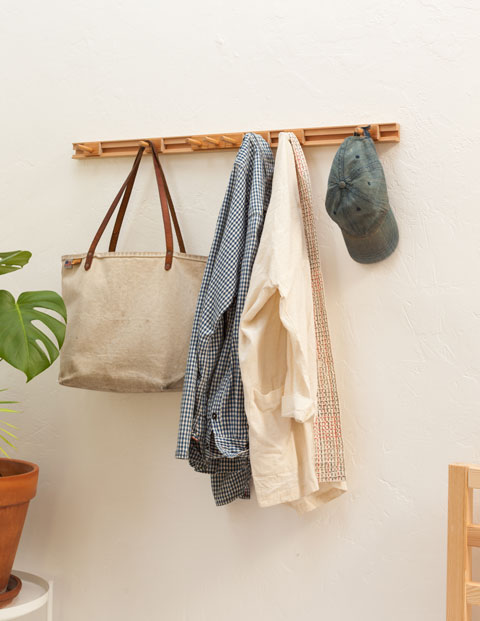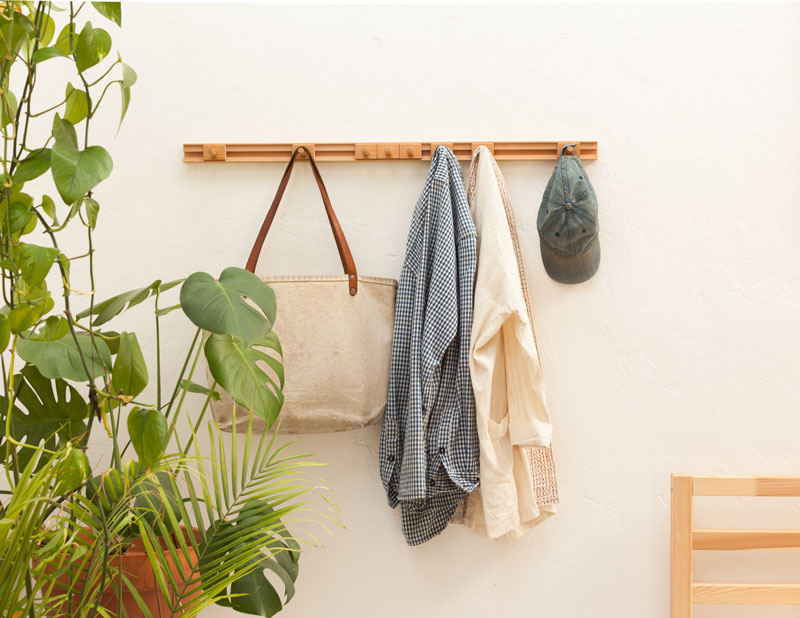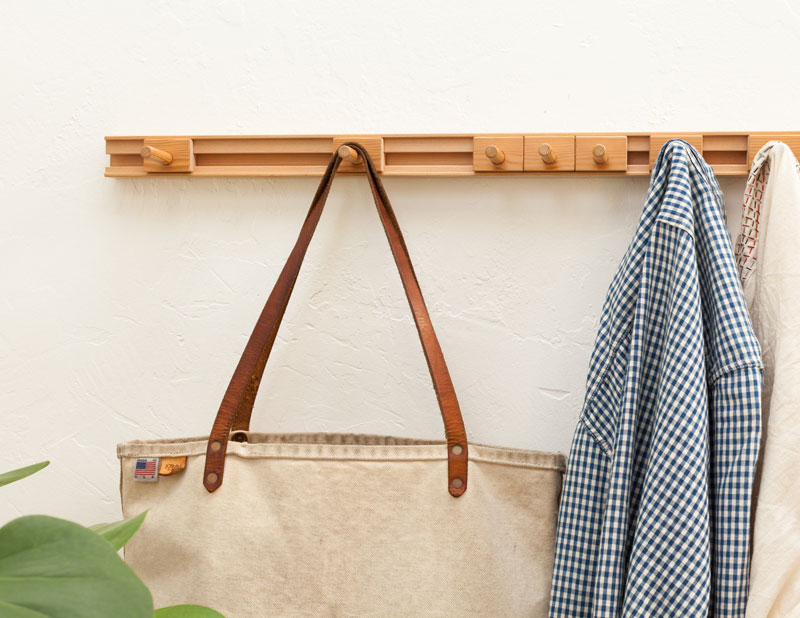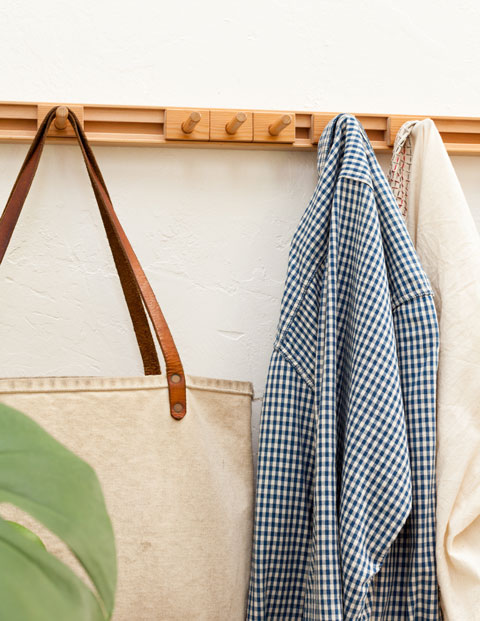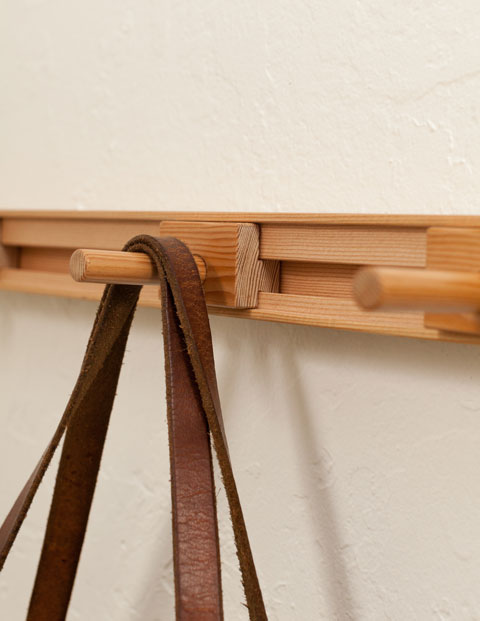 Keystone and Bulletin
---
Also for the entryway, these two small works are for actions at the door:
A glance at the mirror before you leave. Grabbing keys or leaving them. Reading a note or posting one. Checking the mail or storing it for later.
Alone, the keystone is a convenient place to store your keys while home. The shape is intuitive and easy to place and remove. It is also available in brass.
---
Dimensions
Bulletin: 11 x 20 x 0.75 (Vertical), 21 x 10 x 0.75 (Horizontal)
Keystone: 5-12 x 0.75 x 1
Wood
Walnut
Red Oak
Douglas Fir
Ash
Maple
Keystone
$60, additional $30 for brass
Inquire